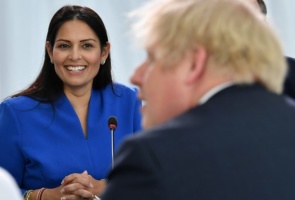 Conservative Voice exists to listen to you, our followers, and amplify your views. With that in mind we are keen to ask your opinion on the Home Secretary, and the Civil Service more generally.
Please click here to complete our short questionnaire.
Do forward this message to other Conservative Party members and activists and encourage them to sign up to Conservative Voice and have their say on this, and future issues.
We look forward to sharing the results of this questionnaire with you and a wider audience shortly.
Kind regards,

The Conservative Voice team