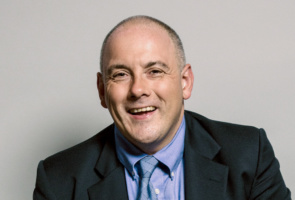 The impact of the coronavirus pandemic on education is risking the life chances of thousands of children. We know that some 2.3 million children have not been doing any home learning (or as little as one hour per day) amid school closures.
However, learning under lockdown (or lack thereof) is having a disproportionate effect on disadvantaged pupils. A survey by Teacher Tapp found that 55 percent of teachers from the most disadvantaged schools believe that the average pupil in their class is learning for less than one hour a day. According to the Children's Commissioner, 700,000 children do not have access to a laptop, tablet or computer and many families are sharing one device between them.
COVID-19 has also brought to the fore new vulnerabilities; mounting mental health pressures, exposure to online harms, the prevalence of county gangs.
It is for these reasons, and many more, that we desperately need to get children back into the classroom as safely as possible, if we are to avoid a wave of educational poverty, a growing digital divide and a safeguarding crisis.
The Prime Minister, Boris Johnson, has taken a strong stance, beating the drum for the safe return of pupils to school. In the EU, where 22 countries have reopened schools, a meeting of Education Ministers on Monday 18 May 2020 confirmed that there has been no significant increase in coronavirus infections.
Support, however, does not come purely from the political sphere. On 19 May 2020, the World Health Organisation's chief, Dr David Nabarro, publicly expressed his support for a phased reopening – to "start doing it gradually and see how it goes… Bit by bit I think is our advice."
So, too, has the Chief of Mental Health at Great Ormond Street Hospital, writing: "We find ourselves as individuals and as a society having to make decisions without exact certainty on what the best thing is for children. On balance, in my view, that is a structured return to school for children, and that goes for mine too."
Not only must we get children back to school, but we must also help them catch-up in their learning, with extra tuition and pastoral support. The Prime Minister's commitment of a £1 billion catch-up programme, including £350 million to launch a national tutoring programme for disadvantaged children, is to be welcomed.
But, we have a lot of work to do yet. Estimates suggest that the "summer slide" could account for as much as two thirds of the attainment gap between better-off pupils and their peers. Coupled with the predictions that the disadvantage gap may widen by as much as 75 percent due to school closures, we risk reversing years of progress without urgent action.
The upcoming summer holidays present us with an opportunity. For some time now, I have called for "Alan Turing Summer Schools", offering children and young people a safe space to catch-up on learning, extra-curricular activities, mentoring and pastoral care.
This nation saw an incredible response from the Government tackling the health pandemic. NHS Nightingale Hospitals sprung up across the country, with the first in London's Excel Centre established in less than a fortnight. So, too, could schools, community and youth centres, businesses and sports halls be transformed into temporary spaces to offer catch-up learning, extra-curricular activities and pastoral care for our children.
The Government has done an extraordinary amount of work in terms of the health and economy of the country; now we must turn our efforts to education. Our Party must be the champions of the education ladder of opportunity and social justice and that means getting our young people back to learning.