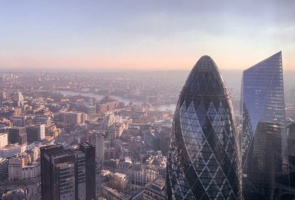 A liberal, dynamic and energetic approach to free trade will expand opportunities for SMEs
Preserving the integrity of the free market is the best way to crush crony capitalist
Defending the free market means guaranteeing the consumer is king
Can I start by thanking the CPS for hosting this event? Everyone knows the CPS matters, mot just for Conservatives but for politics as a whole. Robert Colvile, Alex Morton and the rest of the team are producing exceptional work, and Westminster is sitting up and taking notes. For the CPS, the future is bright.
Today, I want to explain why the future is bright for Britain.
I should start by acknowledging that my optimism is not universally shared at this historic juncture. Project Fear has gone from being a campaigning tactic, to one of the UK's major industries. My aim is to explain that such alarmism is unwarranted, and that it is obscuring the strong underlying fundamentals that gives the UK a significant comparative advantage as we leave the European Union.
Our critics say those who want to keep faith with the referendum result are chasing unicorns. I'd just point to the latest data from consultancy Dealroom, which shows that London is indeed home to 36 unicorns, the tech companies valued at over $1 billion, which is streets ahead of any other EU city. I'm proud of our unicorns and their entrepreneurial self-belief, and, as a country, we should rise to the challenge ahead with economic self-belief.
So, I'm optimistic about our economy. I'm also optimistic that the political battle of ideas is there to be won, for my party, and by those of us who believe in the power of free enterprise to create the opportunities of the future – especially for the next generation.
A poll of Millennials commissioned, last April, here at the Centre for Policy Studies, found younger voters believe government taxes and spends too much, and they want a society based on equality of opportunity, not equality of outcome. Four out of five were not sold on the socialist snake oil being peddled by Jeremy Corbyn. But they need to hear a positive, optimistic and authentic alternative to the seductive Marxist allure.
And, as a pro-enterprise party, we Conservatives must have the courage of our convictions, and take a positive, aspirational and credible prospectus, to that generation of younger voters. Brexit will be a crucial part of that prospectus, for younger voters and the wider country at large. One important reason I will vote against the government's proposed Brexit deal is that it would chock off the opportunities of Brexit.
The UK as a global leader in free trade
Take the government's repeated commitment to make the UK a global leader in free trade vital for creating the opportunities for the next generation. That will be impossible, in practice, if we give up such wide-ranging control over our regulation and our ability to lower tariffs independently. That's what the proposed deal demands. And Britain can do better than that.
The EU Commission itself estimates that 90 per cent of the world's economic growth will come form outside the EU by next year.
I saw that for myself as a Foreign Office lawyer between 2000 and 2006, when I negotiated Investment Protection and Promotion Agreements from Mexico to Iran.
It always excited me to think about what expanding investment and trade would really mean. For the start-up, looking to scale up by selling their product or service abroad to new market. And for the consumers here at home, who would benefit from a wider choice of cheaper goods in the shop.
little wonder the Ambassador of the Maldives to the Uk, Ahmed Shiaan, has extolled the opportunities that Brexit, and deeper free trade, offers his country.
The development economist Paul Collier has proposed some interesting ways in which the UK's post-Brexit trade policy can boost poor countries, by exceptions, and revising Rules of Origin to reflect wider global practice, which would help poorer countries to build up their industrial base.
That's who free trade is for: the SME creating the jobs of the future; the worker who whats a pay rise; the low income family struggling with the cost of living; and the poorest countries in the world suffering from hypocritical Western protectionism.
And that's whose side we, as a government and Conservatives, must be on, as we chart our course for post-Brexit Britain.
Competition-driven consumerism at home
If we are buccaneering free traders abroad, we must be relentlessly pro-competition at home, taking on the home-grown vested interests that weren't caused by Brussels, but which echoed around the debate on Brexit.
Jeremy Corbyn and John McDonnell offer deeply damaging and counter-productive economic policy agenda, of nationalisation, higher taxes and wider state intervention. But, they have trapped a vein of public support in their accusations of crony capitalism and markets rigged by vested interests, all part of an exploitative and unaccountable elite.
There is at least an element of truth in the charge, even if Labour's policy prescriptions would hurt the very working families and consumers they say that want to protect. I started my career training as a competition lawyer at Linklaters in London and Brussels, advising businesses, small and large. And I learnt that, wherever the charge of rigged market stuck, it was invariably the result of a poverty of proper competition. Too often, consumers were being ripped off, because the market was in the vice-like grip of a small number of big businesses.
That's why I believe the Conservative answer should not be the big clunking fist of state intervention, but a roust and rigorous pro-competition approach to preserve a genuinely free market. The Conservation answer must not apr Labour, or offer a diluted version of McDonnell's radical agenda for state intervention. That would just dilute the harm and breath life into a stale and broken narrative that has been tested to destruction, from 1970's Britain to present day Venezuela.
If we required all operators to make clear on their monthly bills the cost of handset, separately from network charges, it would help us eliminate this sharp practice and give those customers a fairer deal. Again, requiring transparency and promoting consumer power, rather that clumsy stale intervention, is the most effective way to stamp out consumer rip-offs.
And in my submission the Government's 2018 Green Paper consultation on Modernising Consumer Markets, I set out further pro-competition reforms in the retail banking sector, broadband and currency exchange sectors.
Think for a moment about what all this means in terms of saving money for those struggling to make ends meet. I'm not saying there is a there is a lottery windfall here. But, these reforms are not small change for the student trying to get by on a grant and a student loan, or the graduate trying to hold down a first job and pay the rent, who are being stung by up to almost £50 each month, over the odds, on their mobile phone bill.
These changes could make all the difference to the pensioners battening down the hatches to make their savings stretch, who are paying over £300 per year, more than they should, on their gas and electricity bills.
In my submission to BEIS, I also set out wider proposals to strengthen the mandate and powers of the Competition and Markets Authority's mandate. The CMA is going to be an even more vital institution in post-Brexit Britain. But it is disproportionately focused on mergers and acquisition between big corporations. That's really important work.
But, I'd like to see a broader duty to investigate all the anti-competitive conduct in the marketplace, including a power to issue Anti-Competitive Behaviour Orders, or ACBOs, against firms ripping off consumers, with large fines for breach. If we are serious about defending the freedoms of the market, they must be properly defended, in the interests if health competition amongst enterprising businesses, and active consumers.
That's who the free market is there to serve. The students, the pensioner, the family buying foreign currency to go on a hard-earned holiday. I want us to defend the realm of the free market, by guaranteeing the consumer is king.
And that's whose side I'm on, as a Conservative I want to see the Conservatives viewed as the party of health and value-conscious consumerism. We should look to MoneySupermarket and Which? magazine, combining transparency, competition and technology, to deliver better deals by strengthening consumer clout.
Supporters of free market should feel just as frustrated as anti-capitalist protesters at extortionate rewards for executive failure, from RBS boss Fred Goodwin to former owner of BHS Sir Philip Green. It drains firms, warps investment and undermines both competitiveness and confidence in our economy. Beyond the bad behaviour of individuals, the root problem, is that investors have outgrown the traditional corporate model, with the increase in the numbers owning shares, the role of institutional and scattering of shareholders around the world.
In many ways, that's positive development. But shareholders just don't exercise the same level of grip or accountability over the Board as they used to. The relationship between the Board and shareholders has frayed. It needs to be repaired. But, it should be done by shareholders not bureaucrats, let alone politicians, and there is practice in Switzerland and the US we can learn lessons from. We should do more to encourage stronger shareholder activism, by legislating to empower binding shareholder votes on executive pay packets, not just remuneration policy.
With new model of IT, flexible use of extraordinary general meetings, teleconferencing and e-voting, this could be made practical even in the fastest moving business environments, or where swift recruitment decisions are needed. Likewise, we should follow the US precedent, by requiring 'clawback' policies, enabling shareholders to recover pay and bonuses paid to incompetent executives on the basis of flawed information, or where directors are responsible for misconduct that causes serious financial loss.
And, finally, since we regularly tout the virtues of a flexible labor market and given how much Directors are getting paid, shareholders should be empowered to sack incompetent or under-preforming chief executives without a requirement for them to be more than their contractual notice period. If we'er serious about preserving the free market, if we're serious about avoiding the tainting of capitalism, then promoting more robust shareholder accountability would be far more potent that crude state intervention.
Ladies and gentlemen, Brexit will bring enormous opportunities that we mush grasp. And that spirit of renewal must also galvanise us to address our many homegrown challenges around an authentic and credible policy agenda. One which never forgets that the central, driving, purpose of the enterprise economy – and capitalism itself – is that is serves the interests of ordinary people fare better than any alternative system.
It does that by standing on the side of small businesses, the shareholder, the worker and the consumer. That's how we can deliver a better Brexit. That's how we can create a better economy. And by offering Britain a brighter future, that's how we'll save our country from a hard-left Labour government.
This text us based in a speech delivered at a Centre for Policy Studies event on January 14.