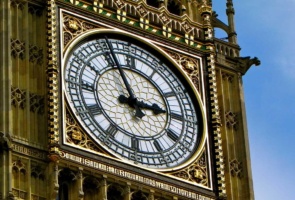 Conservative Voice was established just under seven years ago. At the time we were concerned about the widening chasm between the voluntary party and the party leadership and the treatment of party members. We also wanted to provide a place for the most promising and talented elected Conservative representatives and candidates to develop ideas and policy to capture the imagination of the electorate and deliver success for the Conservative Party in elections at every level.
Over the last seven years we have built a highly engaged follower base and supported a number of elected representatives and candidates. We have, though, continued to feel concerned about the state of our Party in its approach to our membership and in developing and promoting talent. We have watched developments closely over the last few days and we take great encouragement from the formation of this new administration. The new leadership marks a distinct change in tone, style and approach, building on our new Prime Minister's commitment to launch a Commission into reforms to our Party's organisation.
We are especially pleased to see three of Conservative Voice's founding MPs hold some of the greatest offices of state. With Rt Hon Priti Patel MP as our Home Secretary, Rt Hon Dominic Raab MP as our First Secretary of State and Secretary of State for Foreign and Commonwealth Affairs and Rt Hon Steve Barclay MP as our Secretary of State for Exiting the EU, we have every reason to be hugely confident about our future. All three have been involved in Conservative Voice since our inception. All three represent the best of our Party.
Our PM, Boris Johnson, has built a team not only to deliver Brexit by 31st October, but to unite our country and develop a truly radical conservative policy agenda to win a general election. He and his team can be assured of our full support.