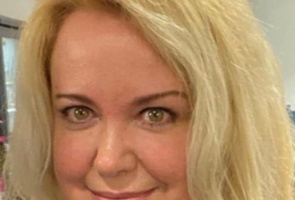 Alicja has a lifelong passion for politics and is heavily influenced by her early years growing up in Poland, as the country struggled to emerge from communist rule. This is where she first recognised the importance of freedom of speech and the benefits of free market enterprise.
Never afraid of a challenge, Alicja always looks on the bright side of life, believing that everything and anything is possible when we set goals and work hard to achieve them. Having obtained a degree in politics and journalism, she became a successful journalist reporting on events ranging from political rallies to London Fashion Week. Alicja has interviewed many well-known individuals such as composers, actors, musicians, film directors, academics and politicians, including Boris Johnson (as Mayor of London). She also has over 10 years of experience in media, marketing and PR.
Alicja has been volunteering all of her life, believing in the importance of helping others and making a difference to the local community. A desire to make a positive difference to constituents' lives led her to stand as a Conservative candidate in the 2010 and 2018 Local elections. She is also an approved candidate for the next local elections in London.
Alicja has always been inspired by smart and strong women and meeting Lady Thatcher, was therefore her dream come true. She has been an active Conservative Party member for many years having displayed a tenacious approach to supporting national and local campaigns. Indeed her drive, determination and ability to engage with constituents on the doorstep has led to some friends and family fondly referring to her as a "campaigning machine".
As a firm Brexiteer, Alicja believes that the UK is better outside the EU and she was therefore actively involved in the Vote Leave campaign from its earliest days. More recently she joined the "BackBoris" campaign and during the 2019 General Election, she was an integral part of Iain Duncan Smith's campaign group, helping him to secure re-election as MP for Chingford and Woodford Green in the face of fierce and sometimes aggressive campaigning from Labour Momentum activists.
Alicja's other interests outside politics include travelling, modern art, theatre and reading books.