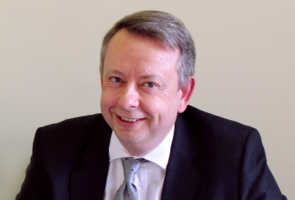 Richard Murphy is Conservative Voice's Specialist Campaigns' Training Consultant. A former Head of CCHQ Field Campaigning, Richard has over thirty years' experience of working with the Party. Having campaigned directly with eight party leaders, including the incomparable Margaret Thatcher, he has a wealth of experience and expertise in structuring and managing election campaigns at all electoral levels. Richard trains party activists and candidates nationally, and internationally, in "on the ground" field campaigning techniques, particularly specialising in grassroots capacity building and GOTV.
A leading member of both the International Association of Political Consultants and the European Association of Political Consultants, Richard has trained party political activists in a range of countries aside from the UK including Ukraine, Moldova, Bulgaria, Trinidad & Tobago, Slovenia, Bosnia Herzegovina, Kazakhstan, Armenia, Serbia and Montenegro.
Richard works closely with the senior Conservative Voice team to offer training courses in a wide variety of campaigns' topics including campaign planning, candidate profile management, postal vote recruitment and a plethora of other vital campaigning activities.
As Richard rightly points out, political parties do not succeed through good organisation alone but, in the long run, they most certainly do not succeed without some degree of logistical oversight. Richard uses his election winning, and organisation building experience, to help campaign managers, candidates and activists prepare for the fight – and then win it.
We look forward to introducing you to other members of the Conservative Voice team in due course.