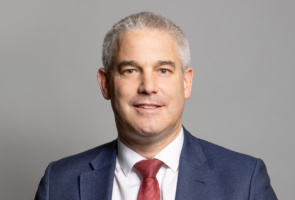 Conservative Voice is delighted to invite you to another 'In the Hotseat' session with the Rt Hon. Steve Barclay MP.
Date and time
Tue, 25 May 2021, 18:30 BST
About the event
Steve Barclay served as Lord Commissioner of the Treasury from 2016 to 2017 and Economic Secretary to the Treasury from 2017 until 2018.
After the January 2018 cabinet reshuffle, he became Minister of State at the Department of Health and Social Care, and was appointed Brexit Secretary in November that year following the resignation of Dominic Raab.
He remained in office until the United Kingdom officially left the EU at the beginning of the transition period on 31 January 2020, and remained in the government as Chief Secretary to the Treasury.