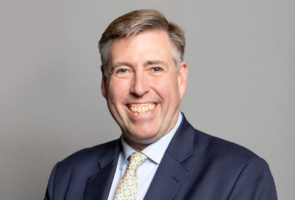 About this event
Our 'In the Hotseat' session with Sir Graham Brady MP, Chair of the 1922 Committee is this Thursday 10th June at 6pm.

Graham first became active in the Conservative party when aged 16 he joined a campaign to save the local grammar schools.
At Graham's election in 1997 he was the youngest Conservative MP. In Parliament he has been opposition spokesman on employment, served as a whip and as Parliamentary Private Secretary to the Rt Hon Michael Ancram when he was Party Chairman. He went onto become Shadow Minister for Schools; PPS to Michael Howard when he became Leader of the Opposition and then Shadow Europe Minister.
In 2010 he was elected Chairman of the 1922 Committee which represents the interests of backbench Conservative MPs and has continued in that position unchallenged since that date.